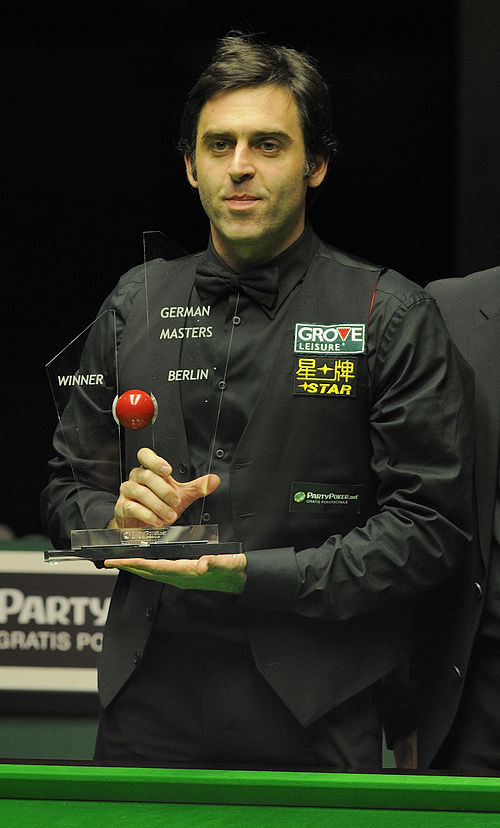 Mercurial snooker legend Ronnie 'Rocket' O'Sullivan hinted on Saturday (Dec 30) he could eschew the chance of a sixth world title, describing the tournament as his least favourite.
The 42-year-old - the sport's greatest drawcard - made the remarks in a question and answer session on Twitter, saying he would prefer to focus on making another series of 'Hustle' about globetrotting while playing pool than the world championship.
O'Sullivan wouldn't be missing out on the opportunity of getting to within one of record-holder Stephen Hendry's seven world crowns through a lack of form, having swept three ranking titles in November and this month.
The world championship, which will be held at historic home 'The Crucible Theatre' in Sheffield, Yorkshire, runs from April 21 to May 7 with O'Sullivan revealing he would be filming in May in Australia.
"I might do," replied O'Sullivan to a questioner asking whether he would skip the world championships.
"Crucible goes on too long and it's my least favourite event of all... plus I've got plenty (of) ranking points so no need to play as much.
"Why not? Making Hustle is a right laugh, crucible is boring plus I've ticked that box 5X."
O'Sullivan was not in the least bit concerned that he might miss out on breaking Hendry's mark.
"Don't matter mate... Who cares... On my tombstone, it will say 5 worlds, 8 worlds.. SO WHAT.. It's what you experience while on this planet that counts." afp